Artist: Gustave Courbet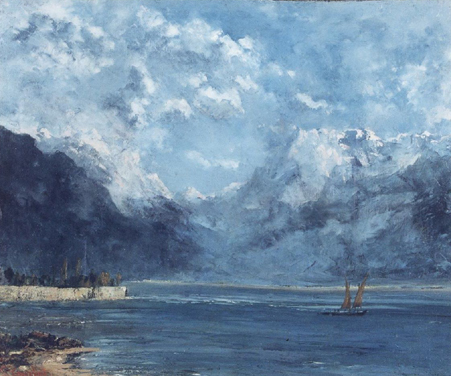 A painting previously thought to be a fake in the storage of the Musée du Vieux Granville in Normandy, France is now thought to be an authentic work by Gustave Courbet. The painting was one of three works bequeathed to the museum several years ago. The conservators believed that all three works were copies, made by one of Courbet's assistants.

In 2017, a conservator decided to revisit the issue of authenticity by working with the C2RMF research laboratory in France. One of the three paintings was confirmed to be an actual Courbet, while a second painting was attributed to Courbet's friend, Cherubino Pata.

The painting confirmed as a Courbet is titled "Vue de la Lac Léman," created in 1876. Conservators are now following up with extensive provenance research to trace the painting's history.

The discovery reinforces the importance of revisiting formerly unattributed works as our research and analytical tools improve.
Find out now if you have an authentic Gustave Courbet painting or drawing: